Employment Type
Full-time

Work Hours
Standard business hours (flexible)

Location
Podgorica, Montenegro
About us
Our team has built dozens of web and mobile solutions that are used by millions of customers in various industries. Our main industry is affiliate marketing, and our business is based on creating superb, modern technology to display and monitor ads on the Internet. Coinis has over 350 million unique users per month and is present in over 200 countries. Every minute, our infrastructure serves over 100 thousand transactions!
When it comes to our search monetization activities, we have become experts in converting online traffic into revenue. We connect our high-profile partners with the right audience in order to create optimal results, whether they are app owners, browser extension owners, media buyers, or almost any other type of publisher.
We're passionate, committed to excellence and continually learning and applying new technology to make new and awesome stuff and to make our customers' lives easier. Our business success has skyrocketed our growth so now we're adding to the team! We want talent that is looking for fast career growth, cross-functional experiences, global exposure and robust training and development in one of the fastest-growing areas of affiliate marketing!
If you see yourself in the above, we'd love for you to consider joining our team!
About your position
We are looking for an experienced AI engineer to join our multidisciplinary team to help in shaping our AI strategy and showcase the potential for AI through early-stage solutions. The potential candidates must have proven expertise in developing and maintaining reinforcement learning approaches to control autonomous systems, using deep learning and neuro-linguistic programming (NLP) to help the internal teams promote diverse business outcomes and drive innovation. Job responsibilities will include:

Understand the company's goals and challenges and plan AI strategies

Conduct research and development processes for AI strategies

Collaborate with cross-functional teams to identify areas where AI applications can stimulate business growth

Develop an efficient prototype

Perform recurring jobs, like AI strategy assessment, automation market, etc.

Perform tests and troubleshoot issues before final delivery

Stay up-to-date on the latest AI emergencies relevant to the business domain
Qualifications
Education
Bachelor's, Specialist's or Master's Degree in Computer Science Computer Engineering or a related field.
Experience
3-5+ years of experience

in formulating and strategizing AI solutions
Skills in order of relevance:
Proven experience in applying AI to practical and all-inclusive technology solutions
Hands-on knowledge in machine learning, deep learning,  reinforcement learning (focus on Greedy Methods, Upper Confidence Bound, and Thompson Sampling ), Python, Tensorflow or/and PyTorch, NLP (BERT), some basic knowledge of huggingface, transfer learning
Understanding of functional design principles, object-oriented programming principles, and basic algorithms
Expertise in REST API development, NoSQL design, RDBMS design
Working with big models and model training on high-performance
What we offer
Competitive pay (above industry standards)

Paid private health insurance

Paid meal inside of the company (Company's private cook)

Paid gym membership and gym on company premises

Paid commuting cost if living outside the city or further distance

Multiple annual company retreats

Flexible work hours

Paid Parental Leave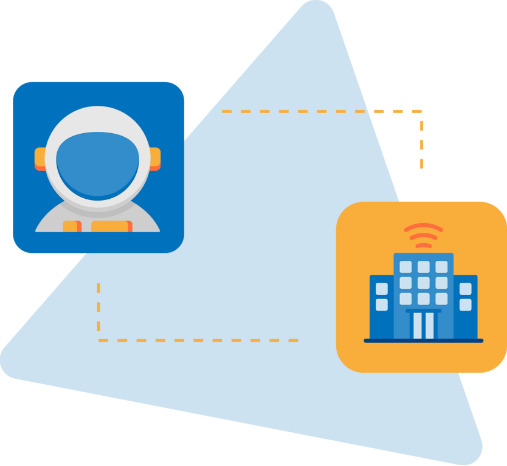 Other Information
Coinis is a successful ad tech company that puts emphasis primarily on personal development and career challenges with innovative projects. The collective consists of hot-blooded, passionate, and hard-powered professionals who indulge in every task with devotion and enthusiasm.