Functional Area
Marketing

Employment Type
Full-time

Work Hours
Standard Working Hours (flexible)

Location
Podgorica, Montenegro
About us
Our team has built dozens of web and mobile solutions that are used by millions of customers in various industries. Our main industry is affiliate marketing, and our business is based on creating superb, modern technology to display and monitor ads on the Internet. Coinis has over 350 million unique users per month and is present in over 200 countries. Every minute, our infrastructure serves over 100 thousand transactions! When it comes to our search monetization activities, we have become experts in converting online traffic into revenue. We connect our high-profile partners with the right audience in order to create optimal results, whether they are app owners, browser extension owners, media buyers, or almost any other type of publisher. We're passionate, committed to excellence and continually learning and applying new technology to make new and awesome stuff and to make our customers' lives easier. Our business success has skyrocketed our growth so now we're adding to the team! We want talent that is looking for fast career growth, cross-functional experiences, global exposure and robust training and development in one of the fastest-growing areas of affiliate marketing! If you see yourself in the above, we'd love for you to consider joining our team!
About your position
Business Development Manager will work with the rest of the business development and marketing team on planning, contacting, managing and maintaining relations with new and existing partners. This position includes but is not limited to obligations such as constantly researching new business opportunities, consistency when it comes to closing deals and achieving set KPIs. A Business Development Manager at Coinis needs to be a team player and will offer help and support to other team members from the Marketing department. This individual will also be responsible in creating strategies in improving and developing the whole lead generation strategy and help achieving yearly business goals.
Qualifications
Education
Bachelor's, Specialist's or Master's Degree in a marketing-related field preferred
Experience
2+ years experience in working within business development teams

Advanced Excel proficiency

Experience in market analysis

Experience with data collection and analysis which impacted media strategies and execution

Proven track record of successful sales and customer base increase

Experience in Affiliate marketing is an advantage

Strong Background in Copywriting is a plus
Skills in order of relevance:
Proactive

Organized

Ability to monotask and multitask

Excellent verbal and written communication skills

Excellent presentation skills

Fluency in English 

Excellent attention to detail, Sharp analytical and problem-solving skills and solution-oriented mindset

Excellent research skills

Ability to fit customer expectations by adapting to different situations with sincerity and realism.

Ability to adapt to stressful situations and handling them with efficiency 

Strong quantitative skills

Attention to detail and critical thinking skills

Performance driven

Good online skills 

Familiarity with agile methodologies is a bonus

Familiarity with affiliate marketing is a bonus

Familiarity with with CRMs is a bonus
What we offer
Competitive pay (above industry standards)

Paid private health insurance

Paid meal inside of the company (Company's private cook)

Paid gym membership and gym on company premises

Paid commuting cost if living outside the city or further distance

Multiple annual company retreats

Flexible work hours

Paid Parental Leave

Mental day Leave (If it is not your day - We get it, take a day OFF!)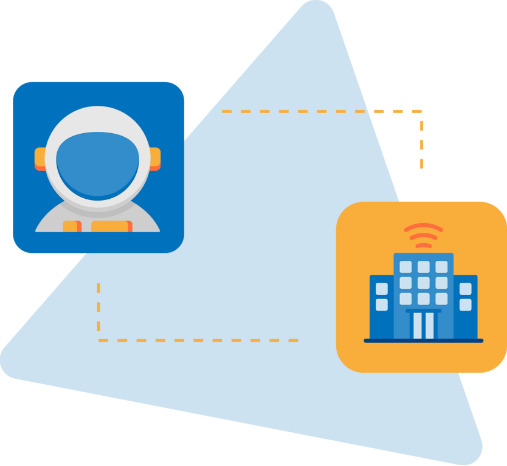 Other Information
Coinis is a successful ad tech company that puts emphasis primarily on personal development and career challenges with innovative projects. The collective consists of hot-blooded, passionate, and hard-powered professionals who indulge in every task with devotion and enthusiasm.