Functional Area
Marketing

Employment Type
Full-time

Work Hours
Standard business hours (flexible)

Location
Podgorica, Montenegro
About us
Coinis is a successful ad tech company that puts emphasis primarily on personal development and career challenges with innovative projects. The collective consists of hot-blooded, passionate, and hard-powered professionals who indulge in every task with devotion and enthusiasm. TikTok Ads manager

will work with the internal marketing team to plan, manage, and execute company-wide digital marketing and lead generation efforts. This will include strategy, execution and optimization of performance across all digital channels – Web, SEO, SEM, email marketing, retargeting, social, and online advertising campaigns such as Facebook & Google ads.

This individual will be engaged in developing the organization's cross-channel communication strategies as well as managing the day-to-day digital marketing initiatives.
About your position
Coordination with designers and participation in creating visuals for ads and promotional material

Drive product vision, strategy, development and execution for TikTok ads platform products.

Create and optimize ads on TikTok to match performance goals (leads, sales, conversions)

Optimizing existing Ads and conversion tracking (improving CTR%, optimizing creatives, decreasing budget, while maintaining conversion rates)

Defining our short and mid-term product strategy and roadmap, managing product's lifecycle end-to-end, and working with cross-functional partners for successful development, operation, marketing, and demand-generation efforts.

Work with other colleagues who create Landing pages & creatives  to help with optimization

Develop innovative ways to promote all products and projects Coinis is working on

Keep up with current events, TikTok and social media trends

Attention to detail and critical thinking skills

Identifying online media buying opportunities by analyzing data and maximize conversions

Develop and maintain reporting on all levels of dat

Analise KPI and Campaigns results on a daily basis

Deep understanding of Google Analytics and analyze GA data and track performance and analyze campaign goals

Working with Managers in order to create appropriate advertising strategies
Qualifications
Education
Bachelor's, Specialist's or Master's Degree in a marketing-related field preferred
Experience
Experience and knowledge about TikTok Advertising

Demonstrated success in positioning and launching differentiated products that meet and exceed business objectives

3+ years experience in managing campaigns via Google ads (Search & Display), Facebook, Instagram ads 

Strong understanding of marketing - social, search or mobile and deep understanding of the digital media ecosystem

Ability to dive into the verticals which you will own.

Solid technical understanding of ad products and/or customers'/shoppers journey

Proven record of successful product launches for advertising, and/or eCommerce industry

Experience in market analysis

Experience with data collection and analysis which impacted media strategies and execution

Strong Background in Copywriting is a plus
Skills in order of relevance:
Extensive knowledge of Facebook & Instagram ads, TikTik Ads 

Strong understanding of TikTok algorithm 

Up To date with latest trends on TikTok

Needs to be highly proactive and should have strong attention to detail

Conversion based tracking campaigns experience

Good verbal and written communication skills

Fluency in English 

Excellent attention to detail, Sharp analytical and problem-solving skills

Strong quantitative skills

Familiarity with agile methodologies is a bonus
What we offer
Competitive pay (above industry standards)

Paid private health insurance

Paid meal inside of the company (Company's private cook)

Paid gym membership and gym on company premises

Paid commuting cost if living outside the city or further distance

Multiple annual company retreats

Flexible work hours

Paid Parental Leave

Mental day Leave (If it is not your day - We get it, take a day OFF!)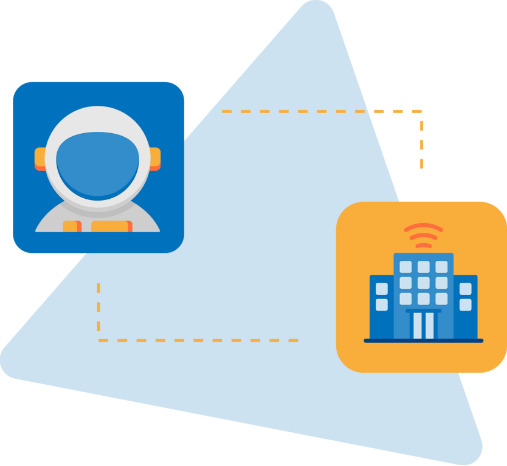 Other Information
Recruitment Process
Talent Acquisition - Our HR reviews applications and highlights potential candidates for further screening over the phone.
Phone Check - A Coinis senior in your field will call you to discuss your background, and confirm your interest for the job.
In-person Interview - Tour our offices and get to see what it's like to be part of the team. After we conduct the interview, of course.
Topic-Related Task - We sometimes go for brain teasers, at other times we arrange more complex assignments to measure your abilities.
Official Proposal - After such tiresome screening, an offer will be finally sent to the right candidate. We are waiting for you!